Would you like to organize your email subscribers?
SendLayer lets you create mailing lists to segment your subscribers and make sure everyone receives the messages they want to see.
In this tutorial, we'll show you how to set up mailing lists in SendLayer.
Before getting started, be sure to:
What Are Mailing Lists?
In SendLayer, mailing lists are groups of email addresses that all have a single To Address you can use to send messages to all the recipients at the same time.
For example, if you created a mailing list for your sales team, you could just send an email to [email protected] to email everyone on the list simultaneously.
There are many use cases for mailing lists, including marketing campaigns, internal communication within your business, and more.
Setting Up a Mailing List in SendLayer
To start using SendLayer mailing lists, you only need to complete 2 simple steps.
1. Creating a New Mailing List
First, head to your SendLayer dashboard and click on Mailing Lists in the menu on the left side of the screen.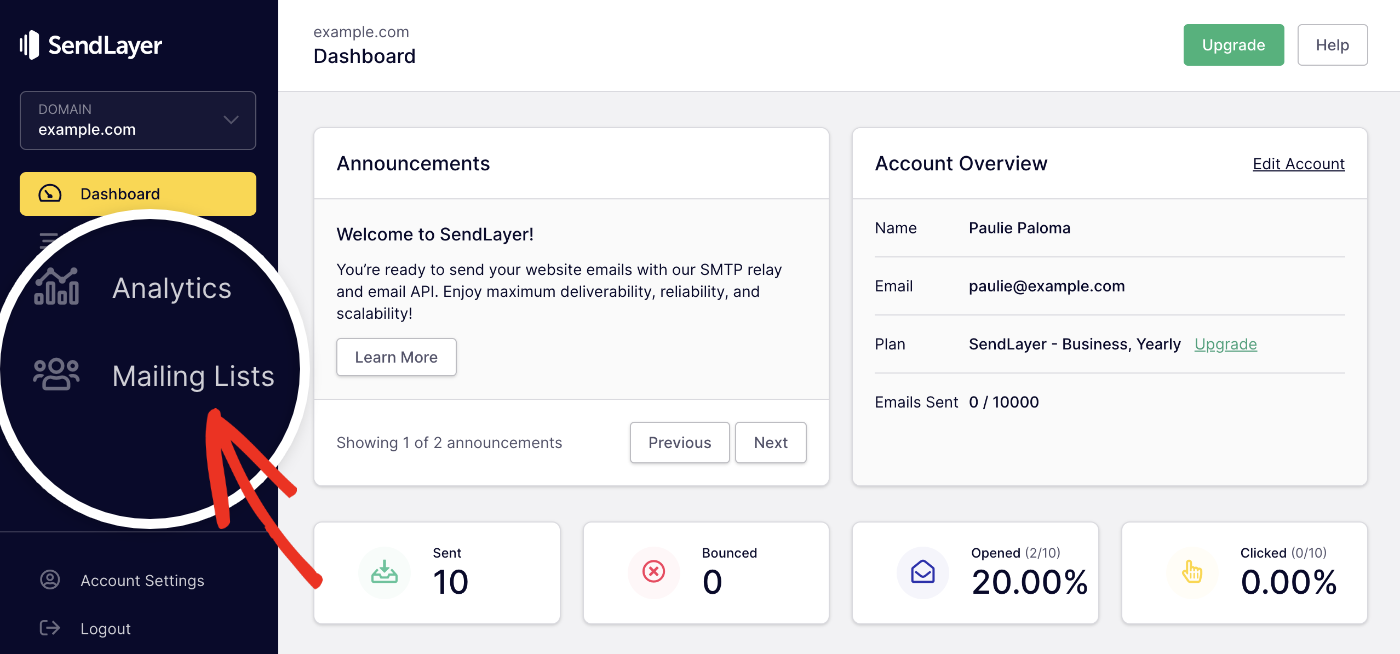 Then click on the Create New Mailing List button.

This will open a popup where you can name your mailing list so it's easy to identify.

Once you've entered your list's name, click on Create. The unique email address for your list will be generated automatically.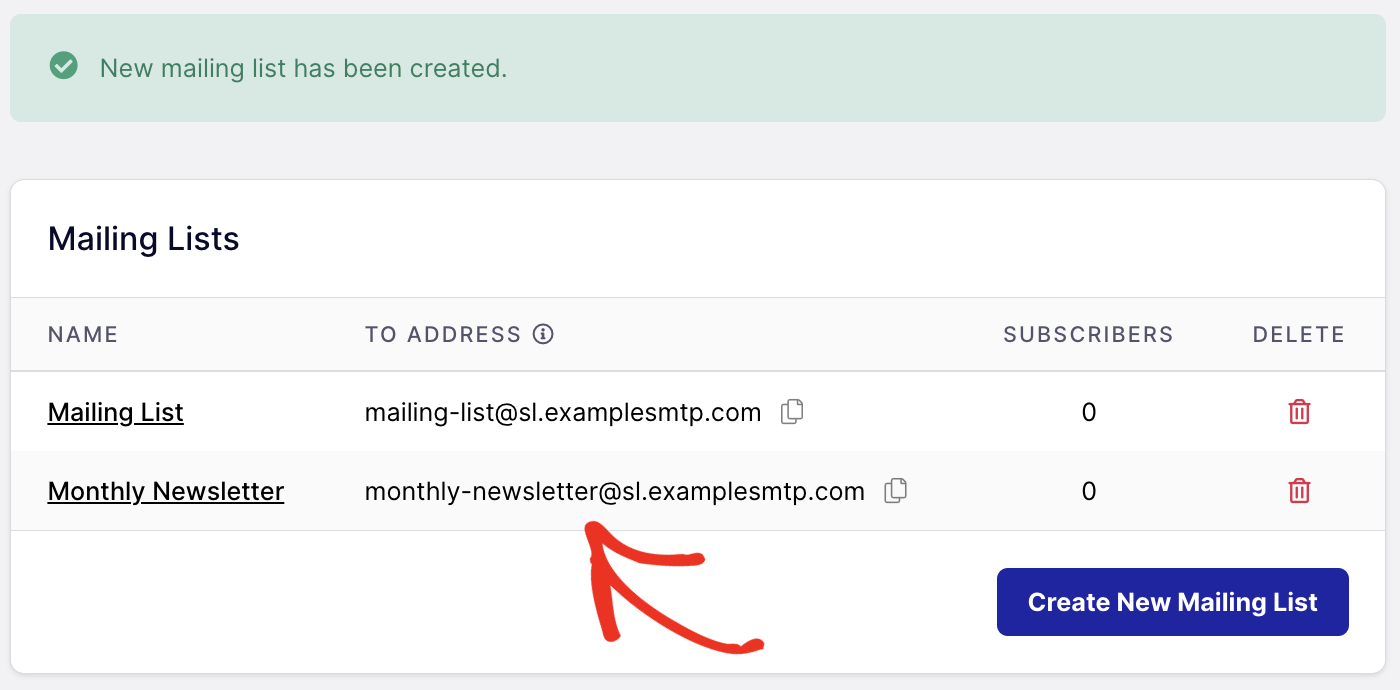 2. Adding Email Addresses to Your Mailing List
Next, you'll need to add email addresses to your mailing list. Click on your list in the table, then click on the Add Email Addresses To Mailing List button.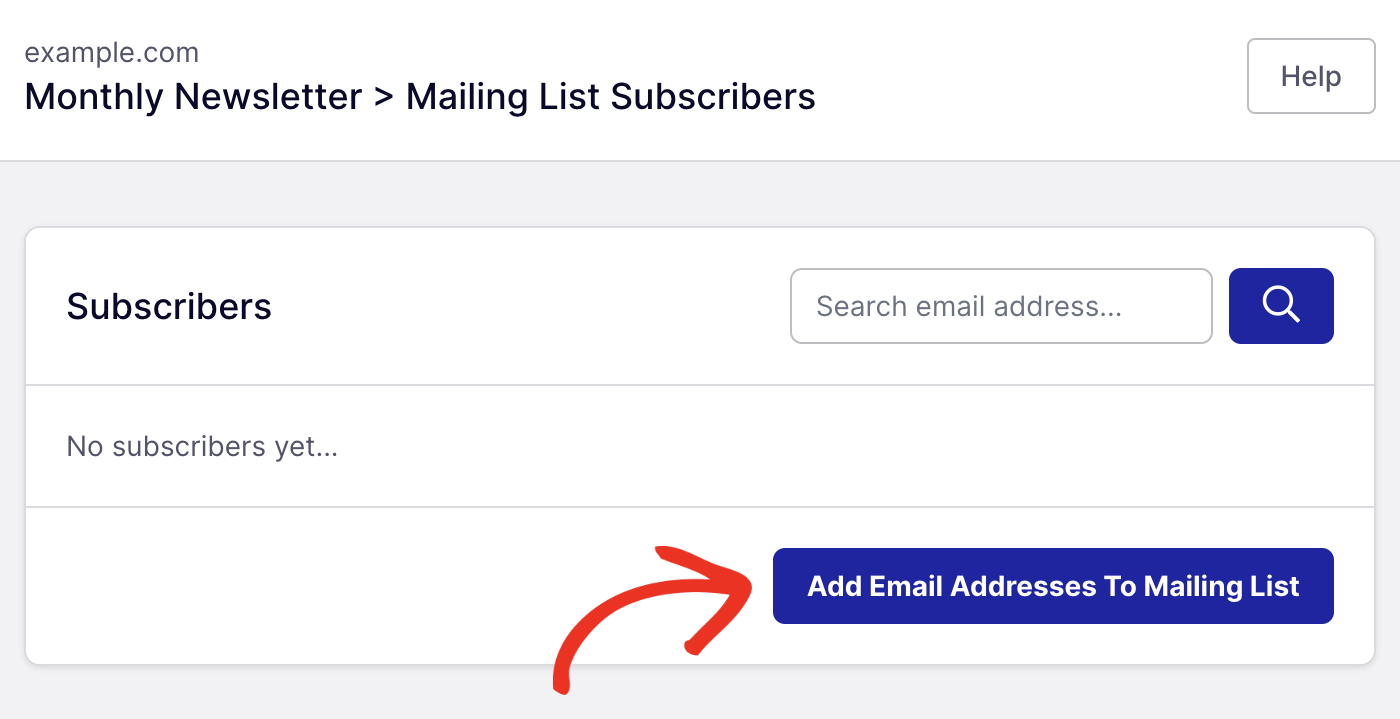 This will open another popup where you can paste in all the addresses you want to add to your list. When you're done, click on Import to add them.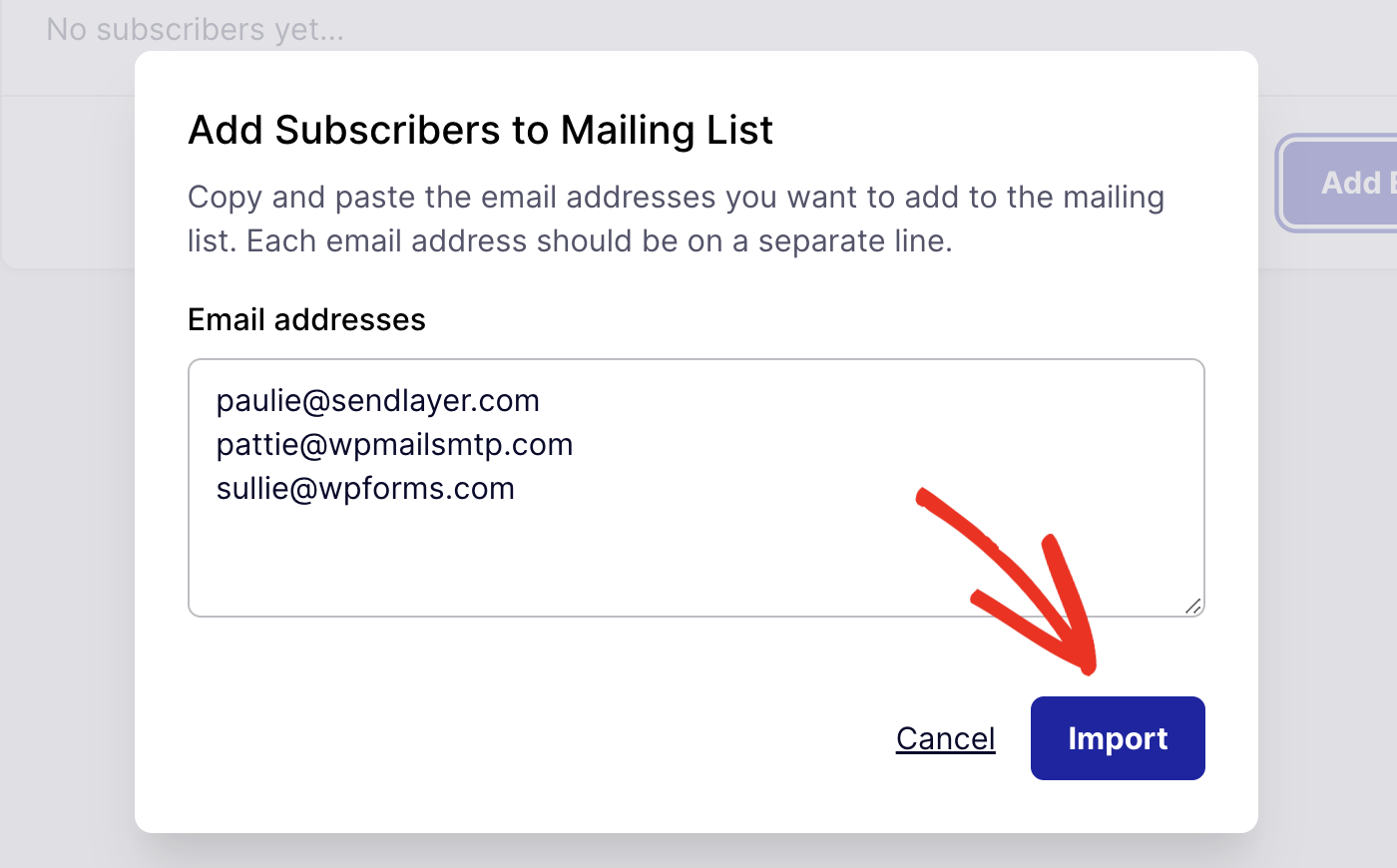 After you've added one or more email addresses to your mailing list, you can start using it.
3. Managing Mailing Lists
You can check the number of subscribers for your mailing list(s) at any time by visiting the Mailing Lists page and checking the table.

You can also delete mailing lists you no longer need simply by clicking on the trash icon in the Mailing Lists table.

Frequently Asked Questions
These are some of the most common questions we see regarding SendLayer mailing lists.
Can I customize the To Address for my mailing list?
At this time, users cannot customize their mailing list To Addresses. We generate them for you because each To Address must be completely unique in order for SendLayer to map it correctly.
That's it! Now you know how to create and manage mailing lists in SendLayer.
Next, would you like to learn about email analytics? Check out our tutorial on viewing your SendLayer analytics for more information.