The Transactional SMTP Service That Delivers
Easily connect and send your transactional emails with SMTP relay for maximum deliverability, reliability, and scalability.
---
SendLayer works seamlessly with 1,000+ platforms:








---
Finally, a Transactional SMTP Solution That's Easy and Powerful
We are developers at our core and we built SendLayer in a way that would make our lives easier, with a super easy SMTP connection for sending email in our own projects.
Speak Your Language, We'll Understand It
It doesn't matter what application or programming language you use to build your site, your emails can work via SMTP
PHP
Python
Javascript
Ruby on Rails
… and more!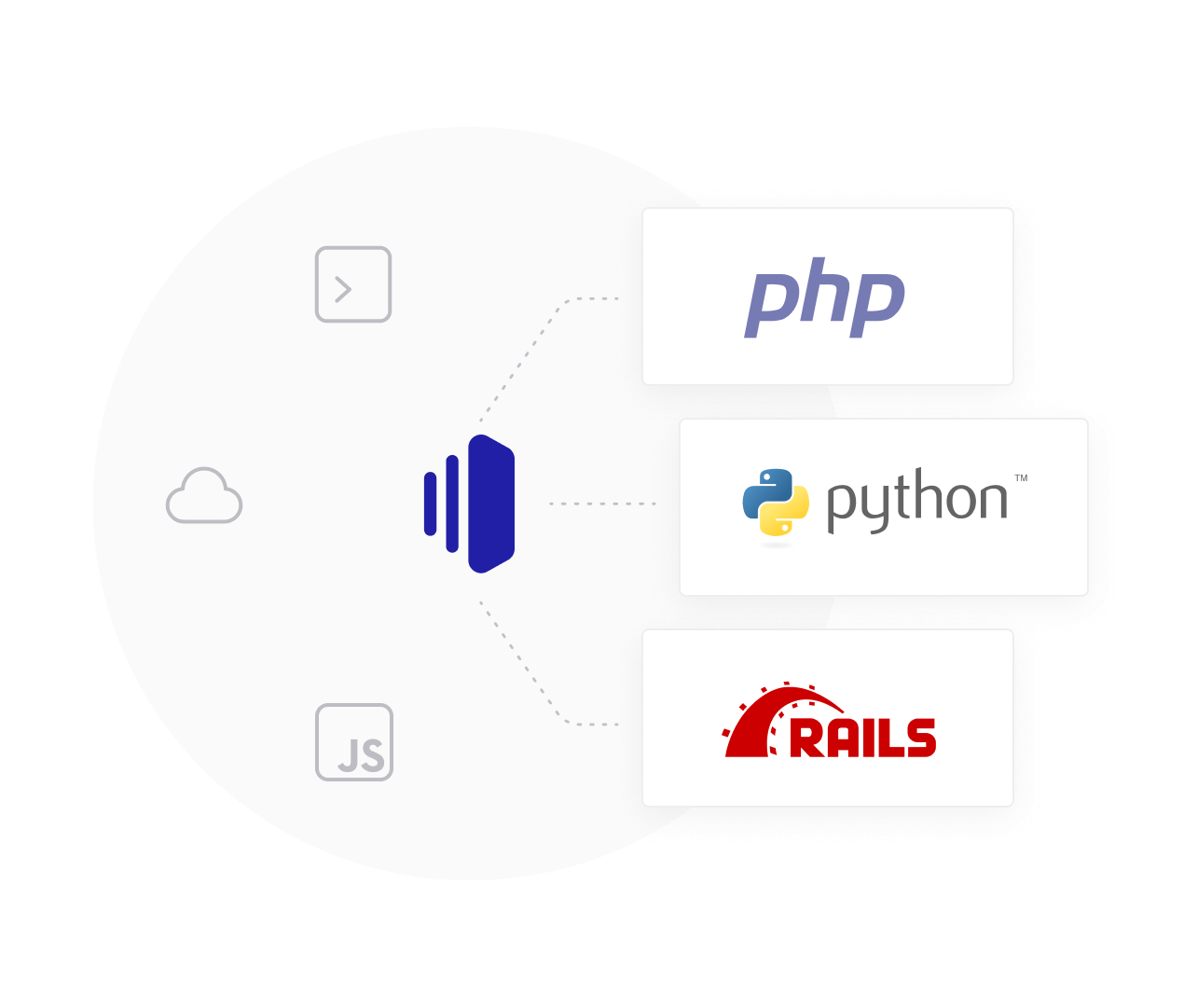 Give Your Server Relief
Your website or app has a lot going on. Unload the burden of sending emails to an SMTP server that was designed and built to send millions of emails reliably.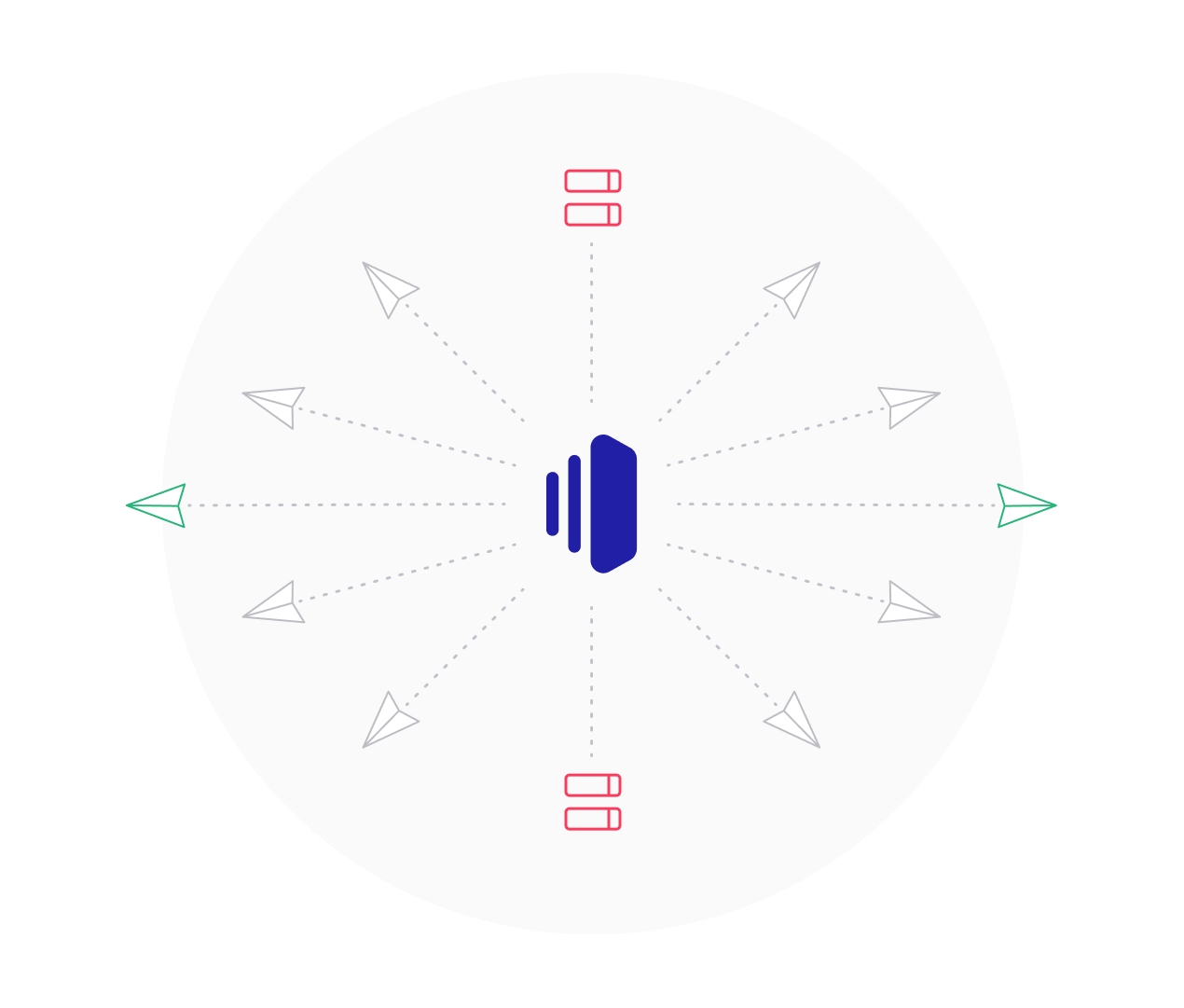 Connect With Any Website Platform or Custom Application
Easily integrate with WordPress, WooCommerce, Magento, and more. If you can add SMTP details, you can send with SendLayer.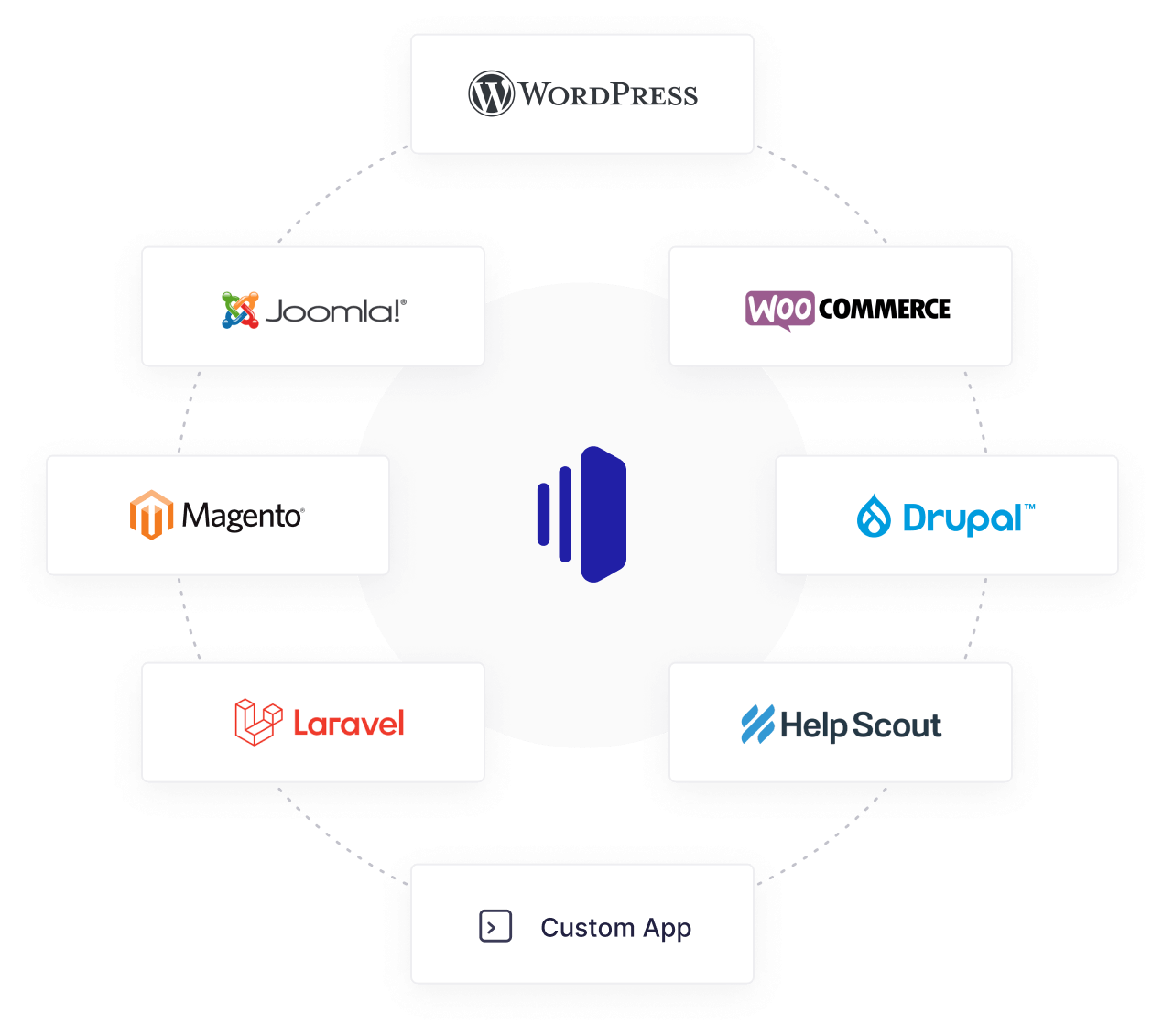 Get Started With the Most Powerful Transactional SMTP Platform
Send your emails with confidence using SendLayer.
Better Deliverability
Show up where it matters, in the inbox. Nobody will see you if you're in spam.
100+ Integrations
Seamlessly connect with WordPress, WooCommerce, Magento, and more.
Fast Email Delivery
Appear in your user's inbox quickly. Don't make them wait for notifications.
---
Frequently Asked Questions
What is SMTP?
Simple Mail Transfer Protocol (SMTP) is a standard internet protocol for sending emails. SMTP allows different servers, and devices, to send and receive emails.
What is transactional email?
Transactional emails are emails that are generated and automatically sent from a website, plugin, or app when a user carries out an online transaction. For more information, read our guide: What Is Transactional Email?
Can I have multiple SMTP users?
Yes, there is no limit to how many SMTP users you can add. Create one for yourself, your production server, and your backup server with no issues.
Can I have multiple SMTP connections?
Yes, you are not limited to the number of active SMTP users and the number of SMTP requests you make. Note: Excessive SMTP request frequency will be prevented by SMTP rate limiting.
Do you offer a free dev environment?
Yes we have a free plan that lets you send hundreds of emails. You can use this to test your application. Get started for free now >
Get Started with the Most Powerful Email Delivery Platform
Send your emails with confidence with SendLayer.
I didn't expect a response so quickly! Nor did I think it would be so detailed in the explanation. ! Highly recommend it!
Fantastic to get fast service when the need is urgent! My website emails appointment reminders, booking confirmations, and similar. It quickly becomes unmanageable without reliable service. Much appreciated!
David went up and beyond to help me figure out my problem. He's very good at explaining things.
What to Look for in a Transactional SMTP Service
Choosing the correct SMTP (Simple Mail Transfer Protocol) service is critical for guaranteeing dependable delivery and optimal performance while sending transactional emails. A transactional SMTP service connects your application to the recipient's email server, allowing you to send customized emails, notifications, bills, and other messages. Below, we will look at some of the most important criteria to consider when choosing a transactional SMTP service.
Deliverability:
The primary goal of any transactional email is to reach the intended recipient's inbox. Look for an SMTP service that has a proven track record of providing excellent service. Check out their anti-spam measures. You should also review their support for authentication protocols like SPF, DKIM, and DMARC. These features improve email deliverability and reduce the likelihood of your messages ending up in spam folders.
Scalability and dependability:
Consider the scalability and dependability of the SMTP service. Because your email volume may fluctuate over time, it's critical to choose a solution that can meet your current needs while also allowing for future growth. Look for providers who offer flexible pricing and can handle high email volume without sacrificing performance. Furthermore, confirm that they have redundant infrastructure and failover procedures in place to ensure that email is delivered consistently even during server outages or maintenance.
Email Management and Tracking:
Effective transactional email management and tracking are essential for tracking performance, identifying problems, and improving email campaigns. Look for an SMTP service that provides comprehensive email analytics, such as open rates, click-through rates, bounce rates, and unsubscribe rates. Tracking email delivery status, creating event-driven webhooks, and integrating with popular email marketing platforms are all things that can help you improve your email management skills.
API and Integration Support:
An SMTP provider with a well-documented and easy-to-use API (Application Programming Interface) will greatly simplify your integration procedure. Check if the service provides powerful APIs that allow you to send emails programmatically and retrieve email statistics. Furthermore, determine whether the service connects seamlessly with your existing systems, such as content management platforms, customer relationship management tools, or e-commerce platforms, in order to streamline your workflow.
Customer Service and Reputation:
Reliable customer service is critical, especially when dealing with technical issues or service inquiries. Choose an SMTP service that offers responsive and knowledgeable support. It is also critical to evaluate their industry reputation. Read customer reviews, look for referrals, and evaluate their track record in terms of service uptime, customer satisfaction, and overall reputation.
Conclusion:
The transactional SMTP service you use can make or break the success of your email interactions. You can find a provider that meets your specific requirements by weighing factors such as deliverability, scalability, email management tools, API support, and customer service. Take the time to research several providers, compare their features and costs, and consider trial periods or demos to make an informed decision. Keep in mind that a reliable and efficient transactional SMTP service can improve transactional email delivery, customer engagement, and business growth.
Do More With SendLayer
Having SMTP access is incredibly helpful, but we don't stop there.