Do you need help with your SendLayer account?
Our team offers self-service resources as well as high-quality support for all of our customers.
In this article, we'll share the different ways you can find answers to your questions about SendLayer.
Checking SendLayer Documentation
We have a detailed documentation library with articles on how to use all of SendLayer's features. Plus, we've explained the answers to some of the most common questions about account management, how SendLayer works, and how to fix problems with email delivery.
If you need help with setting up your account or using any of the features in your SendLayer dashboard, we encourage you to check our documentation first. You may be able to answer your own questions there. Sometimes this is even faster than contacting our support team!
A quick way to access our documentation is to click on the Help button in your account dashboard.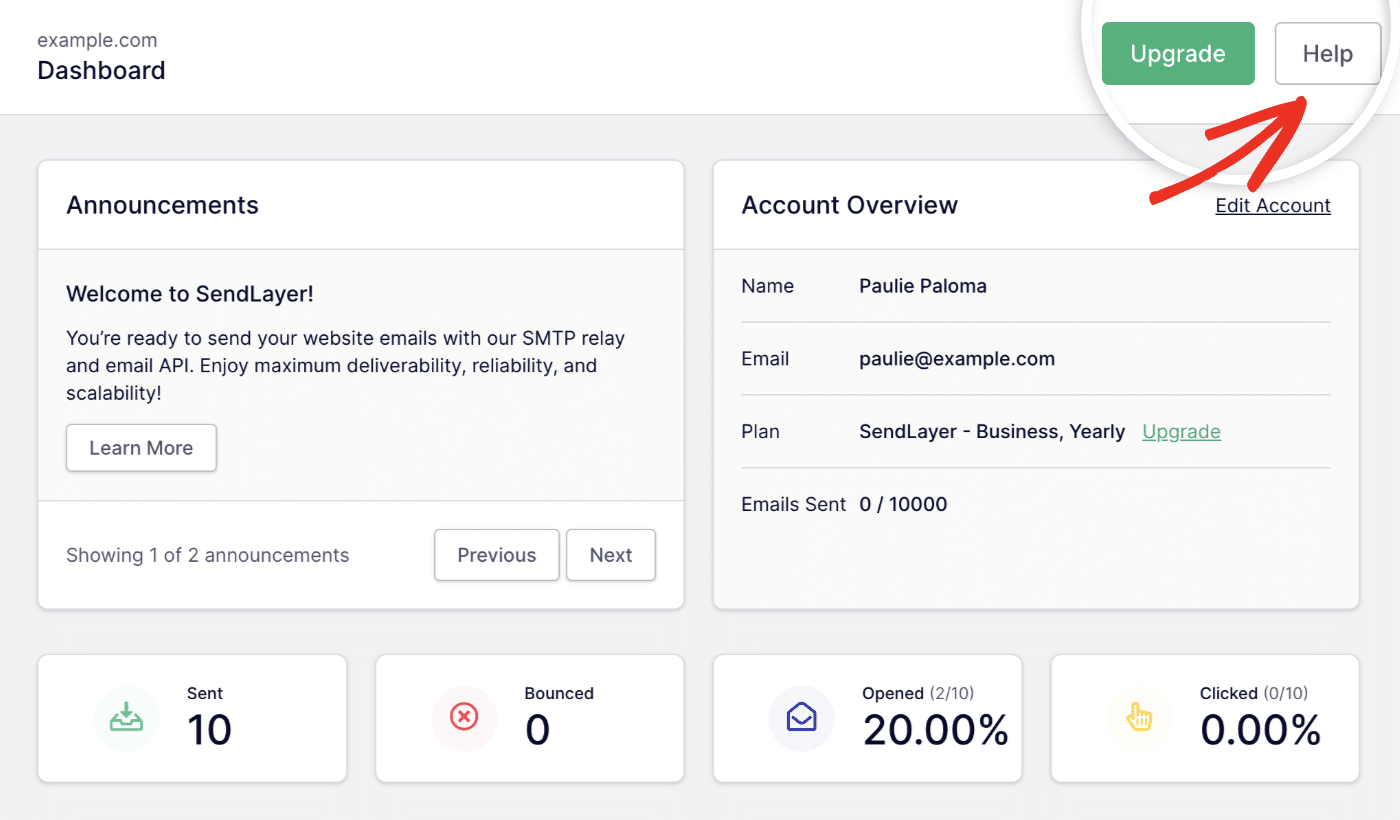 If you can't find an article on the topic you need help with, or if you read our documentation and still need help, then don't hesitate to reach out.
Contacting SendLayer Support
For more complex issues, help with billing, or any additional help, you can contact our support team. We'll do our best to get back to you and answer your question as quickly as possible.
To get in touch with us, visit our Support page. Here you can fill out a form to submit a ticket.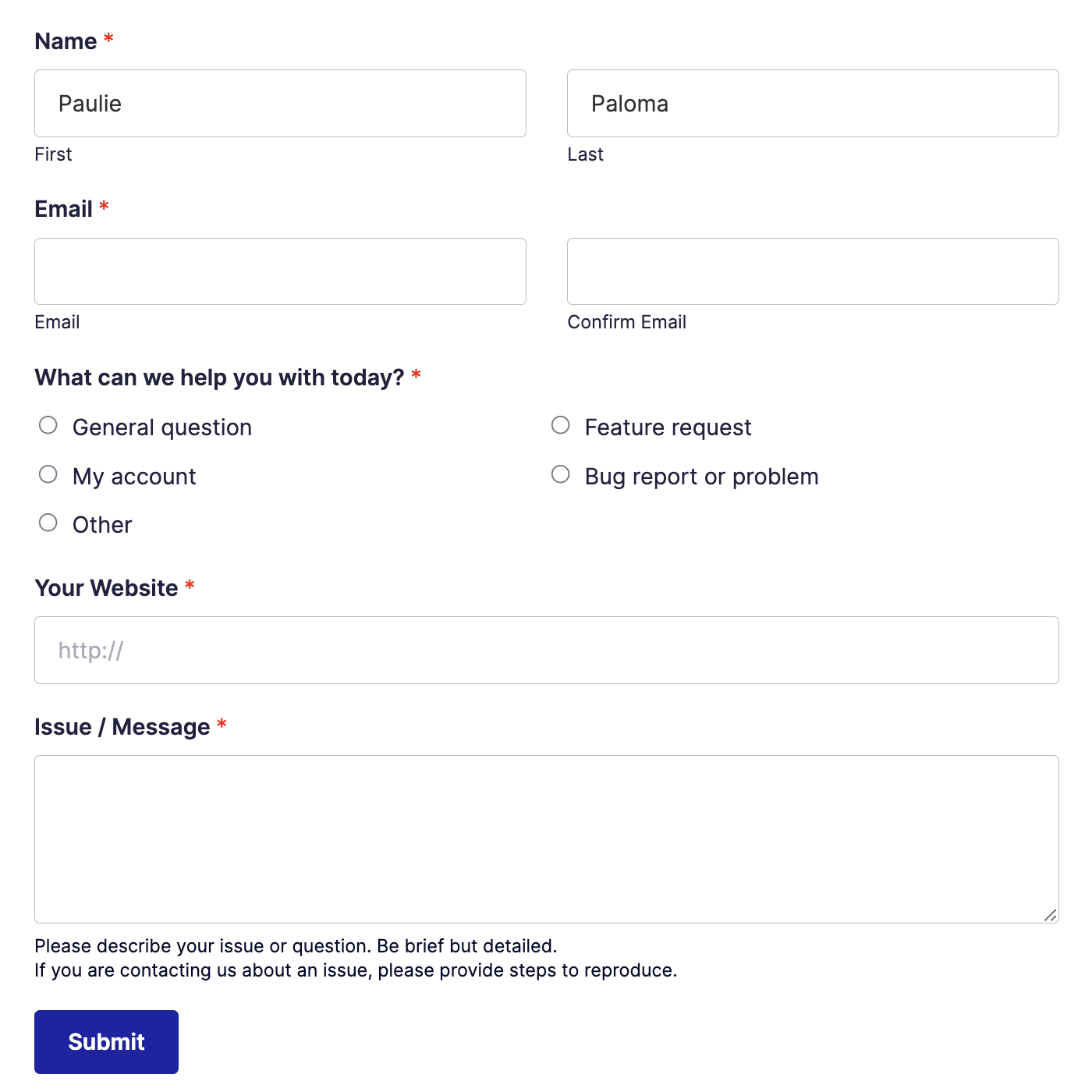 You'll need to include:
Your name
The email address associated with your account
The reason you're reaching out
Your website URL
A message explaining your question or problem
Then just click the Submit button and we'll get back to you as soon as we can.
That's it! Now you know how to get help for SendLayer.
Next, would you like to learn about authorizing your domain? Check out our tutorial on domain authorization for SendLayer for more information.