What Is a TXT Record?
A TXT record is a type of DNS record that stores real words or text characters.
TXT stands for 'text', which gives a clue about the way this record is used. It's often helpful to store codes that are used when verifying the real owner of a domain, but you can also use TXT to display words in your DNS zone too.
What Does a TXT Record Look Like?
A TXT record looks like a string of words or characters within your domain's DNS records. Your DNS records will look a little like the example below. We've highlighted the TXT record in red.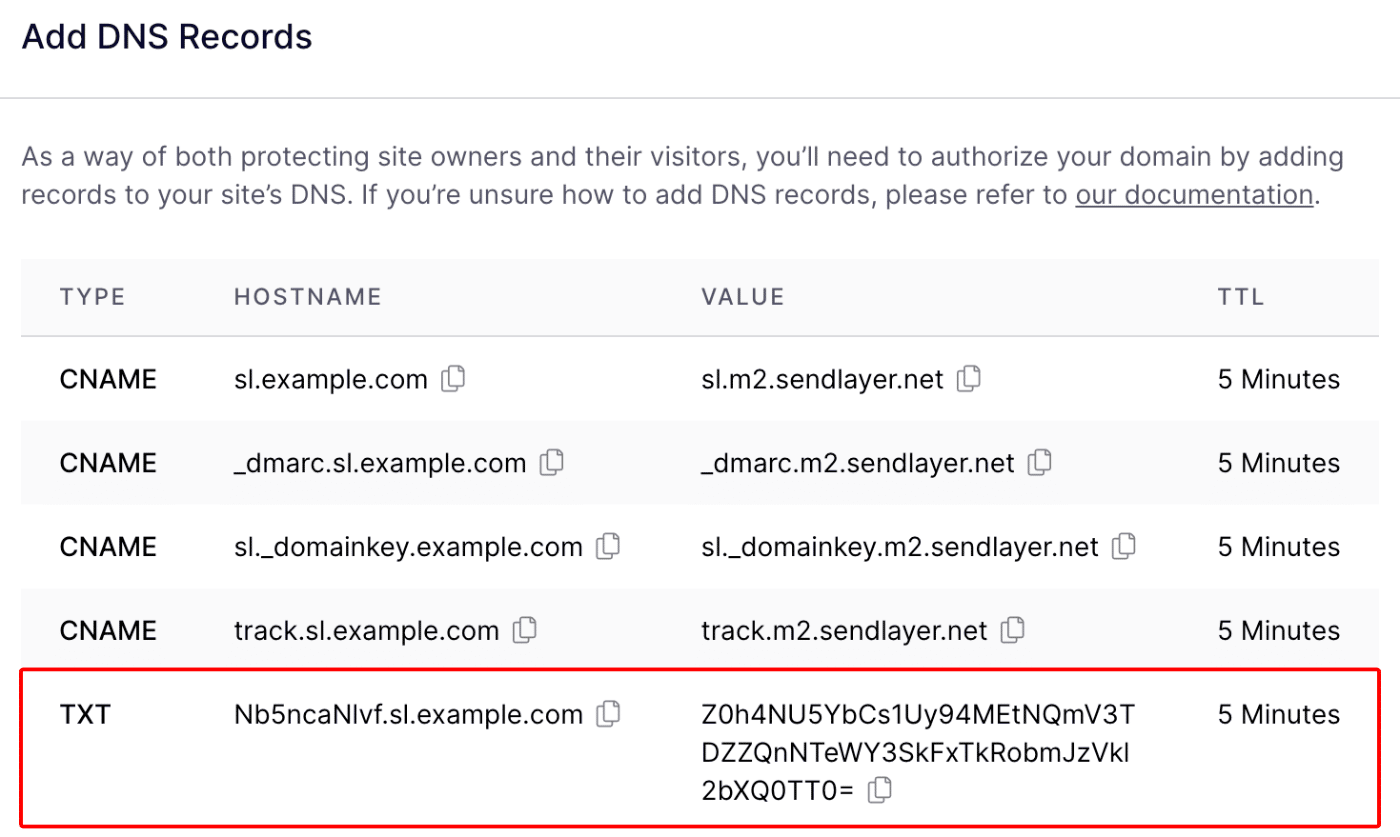 SendLayer uses TXT records to store a unique string of characters so that it can verify you're really the owner of your domain. Verifying domain ownership using TXT helps to stop your emails from going to the recipient's spam folder.
How Does TXT Verify Domain Ownership?
TXT records verify ownership by checking that the TXT record contains the same string of characters that was provided by the service you're using.
For example, when you connect your domain to SendLayer, we provide a unique string of characters for you to add to TXT record. Once you've added the TXT record to your domain, SendLayer will scan your DNS records for the same characters to find a match.
When it finds the characters, SendLayer knows for sure that the domain is owned by you.
If you've ever set up a service like Google Analytics, you'll likely have done this to confirm ownership of the domain you wanted to monitor. SendLayer verifies your domain in exactly the same way.
That's it! Now you know what a TXT record is.
Next, would you like to learn how to set up your TXT records for SendLayer? Check out the following resources: