Resolving the Error – Solution
If the issue is caused by misconfiguration of your SMTP plugin, we recommend double-checking that you've copied the correct SMTP server details from your email service provider. You may need to re-run the setup process to confirm everything is configured properly.
If the issue is server-related, reach out to your web hosting provider with the specific error details for further guidance.
However, we recommend switching to a transactional email service provider such as SendLayer to avoid such issues.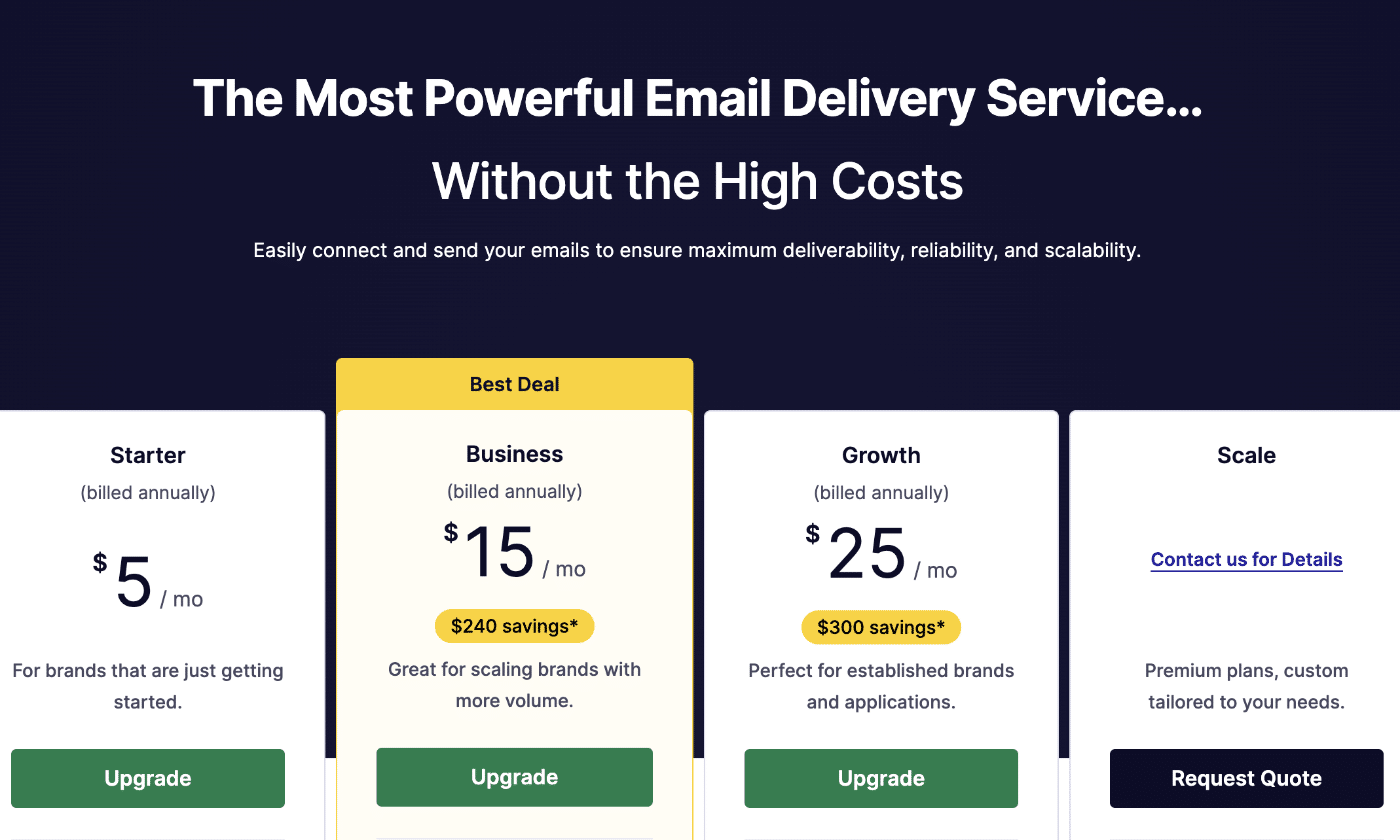 Doing so will ensure your emails are sent via a secure API-based SMTP server.