Would you like to obtain invoices for your SendLayer account-related purchases?
SendLayer makes it easy to swiftly generate invoices for any purchases you make.
In this tutorial, we will show you how to create and download invoices from your SendLayer account.
Accessing Your Account Settings
First, you'll need to log in to your SendLayer Dashboard. Then, click Account Settings to view your account information.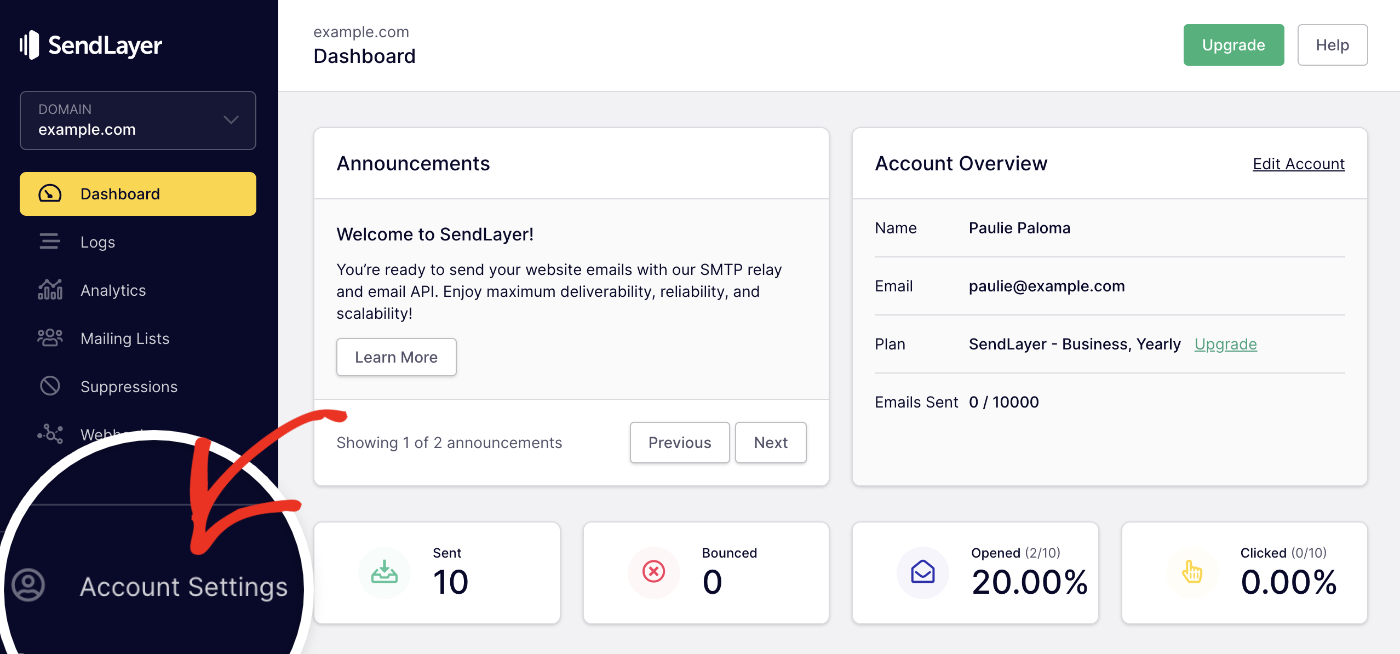 Generating Your Invoice
In SendLayer, invoices are available for every purchase you make on your account. To view your purchases, scroll to Billing in your account settings.

For any of the items listed, click Generate Invoice to download a PDF of the invoice.

That's it! Now you know how to generate an invoice for your SendLayer purchases.

Next, would you like to learn how to add Two-Factor Authentication to your account? Be sure to check out our tutorial on securing your SendLayer account for more information.